GARDEN FENCING IN HARROW
When the sun shines, you want to be outside enjoying your garden, and when it doesn't, you want to be secure in the knowledge the bad weather won't be ruining your fence!
Get A FREE Quote
Contact Number: 02035833697
sebastian.orel@colourfence.co.uk
Contact Number: 0800 644 4113
About ColourFence in Harrow
At ColourFence our goal is to provide you with garden fencing, gates and railings that are both stunning AND strong.
There's never been a better time to invest in your garden long-term – our products will save you money over the years – no costly, time-consuming annual treatments required – and a 25 year guarantee on fencing, too!
Whether you're looking to replace your old wooden fence, add some charm to a brick wall with our railings, or improve the security and privacy of your property, ColourFence is the answer. As well as the 25-year guarantee on our fences, we offer a free, no obligation, site survey and quote if you are interested in finding out just how we can transform your outdoor living space, so if you're looking for a fence contractor or specialist in Edgware, contact us today by either telephone or by email.
We've developed a fencing system which has many practical and desirable features, perfect for those living in Harrow and the surrounding areas.
Steel garden fencing – It is not wood or plastic, making it long-lasting and low maintenance.
Fitted by an expert – We measure your garden and fit the fence to the layout of your garden so you don't need to lift a finger.
Beautiful fencing – Despite it being made from steel, our fencing is beautiful and comes in 4 lovely colours with decorative options available.
Long-lasting fencing – ColourFence does not fade in the sun and it can withstand wind up to 130mph.
Secure fencing – Our fencing is solid so it is much harder for pets to escape, and it keeps unwanted guests at bay.
See you soon, Seb Orel, Branch Manager, ColourFence Harrow.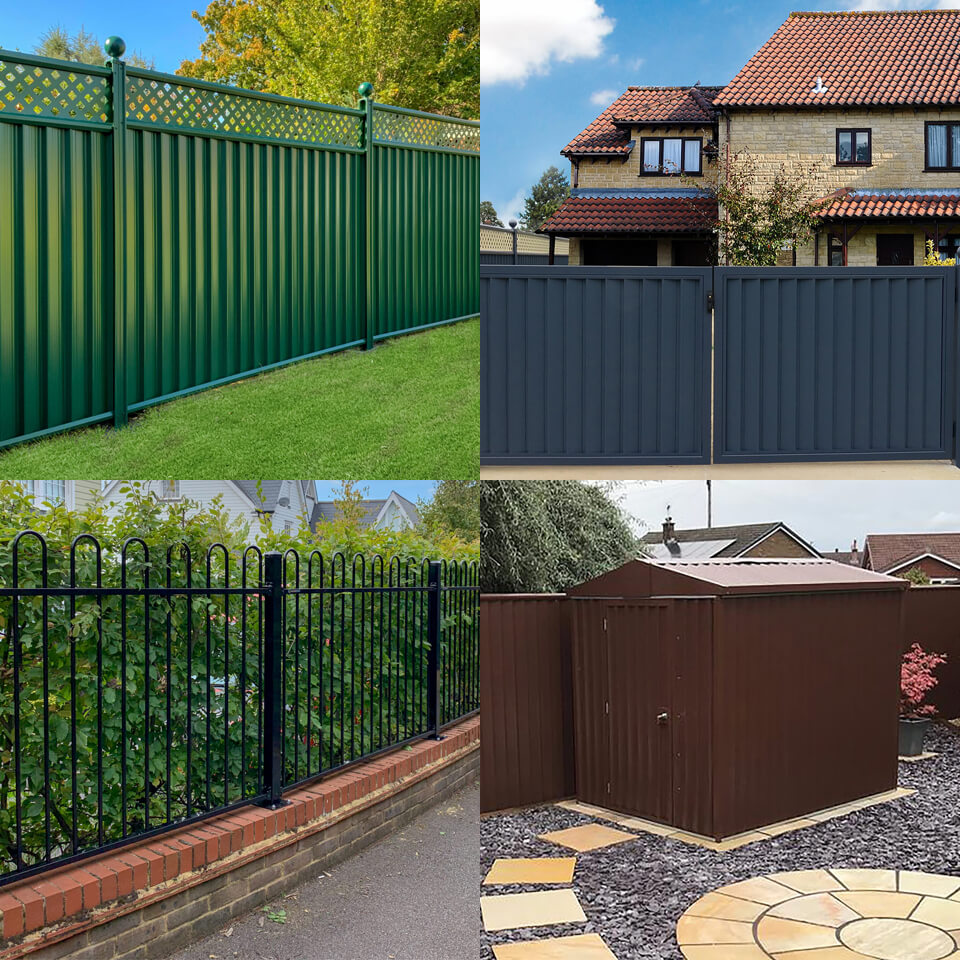 ColourFence Customer Reviews
"We are absolutely delighted with the product and the service. We have had 4 areas done with the brown and the cream over the last 2 years and couldn't be more pleased. On seeing ours, 2 different friends have done the same and we are all thrilled…no more painting or wind damage. These fences have not moved an inch during the gales and we know they never will. Sharone and his team are true professionals, we have never had service quite like it.
We can't understand why the country isn't covered with these smart fences instead of creaking timber panels!"
Jean & John Handley – Hertfordshire
"My recent experience of dealing with ColourFence deserves recording. Stephen Beaumont and his team are a credit to the industry. They were professional and courteous to deal with, and from the initial meeting to discuss my needs, reaching an agreement was very amicable. The erection team arrived very early on both days and worked manfully through atrocious conditions. Virtually torrential rain at times, but the team soldiered on! The end result was excellent, the fence looks fabulous and the team worked very neatly tidying up as they went along. I could not recommend Stephen and the ColourFence team highly enough, very professional and delivered a great product in the end. We are very happy customers"
Joe – Bolton
"We're absolutely delighted with our new fence, which has totally transformed our garden space. It's good quality and looks as good as it does on the website. Many thanks to Ollie and Josh, who did a fantastic job fitting it (only on one cup of tea!). Great product, very fair price and friendly, efficient service."
Tom & Lesley – Cornwall
3D Fence Designer
Find the best product for your home with our Free 3D Fence Designer. Choose colours, shapes and fences to suit your garden.
Try now
Request A Brochure
Download your copy of our free Colourfence Fencing and Railings brochures – designed to help you plan your next home project
Request a brochure
Request A FREE Sample
Request your FREE ColourFence Sample Pack including all 4 of our Colour fence, railing and shed colourways.
Request a free sample
Made in Britain
Quality Assured.
Guarantees
Professional & Quality Assured.
ColourFence withstands
gusts of 130mph.
No Pressure Promise
Respectful Representatives.
Garden Gates
Garden and driveway gates are available in a variety of styles and sizes.
Find out more
Garden Sheds
Maintenance-free storage solution that is guaranteed not to rot, warp, or rust.
Find out more
Inspiration
Browse through our galleries and get inspiration from ColourFence customers who have transformed their gardens.
See gallery